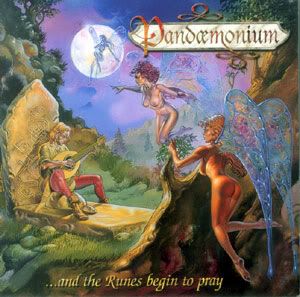 Lista de temas:
1-The Alchemist
2-Birth of the fallen angel
3-Sabbath day
4-Wings of the wind
5-The dark before...
6-The war of Races
7-...the light
8-Lone warrior
9-Pandaemonium
10-The Alchemist (Piano version)
Formato:
MP3
Tamaño:
38,73 MB
Bitrate:
128kbps
Uploader:
XxXLeOXxX
Link de descarga:
http://www.mediafire.com/?mjm211ytwuh
Pandaemonium es una banda poco conocida de power metal, con algunos tintes de folk metal, que es originaria de Italia, muy buena banda para quien gusta de estos tipos de metal, por ahi tiene mucho de piano, y una voz bastante melodiosa.
Y bueno, eso es todo!
Ojala esto reviva un poco el blog!
Un saludo!